Parent-Student-Teacher Conferences
Please click here to learn how to sign up for our Parent/Student/Teacher Conferences which are being held on March 7th and 8th from 4 - 7 p.m. for students in kindergarten to grade six. 
The website bookings will open Monday, February 12th at 9 a.m. and will close Friday, March 2nd at 3:00 p.m.
Babysitting will also be available in our library from 4 - 7 p.m.
What's Happening at Westboro
For information about some of the great things happening at Westboro Elementary, please click on the video link below. 
2018-19 ACTION Items for Parents
Re-Enrollment and Request to Attend a Non-Designated School
FAQ for Attending a Non-Designated School
Kindergarten Registration
Is your child turning five on or before Dec. 31, 2018? If so, it's almost time to register for Kindergarten.
Kindergarten registration opens for the 2018-19 school year on Jan. 15, 2018 at 6 p.m. Please refer to the Elk Island Public School website for more information. Please use the following link:
Kindergarten Registration 2018-19
Additional Kindergarten Information
Accessing Your Child's Report Card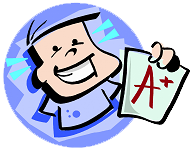 Learn more about digitally accessing your child's report card using your PowerSchool Parent Portal.
Westboro Elementary School
Mission Statement:
We are a learning community that motivates every student to aspire to reach their personal best, to embrace diversity, to honour relationships and to be caring individuals and responsible citizens. Our goal is to prepare all learners to succeed in a changing world.

Belief Statement:
At Westboro Elementary we:
● Believe that all children can learn in a safe, caring environment that values diversity and collaboration.
● Engage learners, teach with compassion, model consideration and generosity of spirit resulting in team players and confident learners.
● Strive to have our parents, staff and community members actively involved in our students' learning and forge strong partnerships.
Message from the Staff:
Westboro Elementary is an educational community where people work collaboratively to develop their own, as well as each other's, potential. In this community, emphasis is given to developing a safe, kind and welcoming environment. Messages that are transmitted promote human relations and personal regard.

We believe that forging a partnership with the home is essential if we are to maximize student development intellectually, emotionally, socially, creatively and physically. As educators, we are committed to providing quality educational experiences in a safe and caring environment in which all students can learn and experience success.
Sync the School Calendar to your personal calendar
Important Dates and Times
For a complete list of holidays and school-closure days during the 2017-18 school year, refer to the EIPS Division Calendar.
Division News