Hot Lunch Opens on December 17th
Online Hot Lunch Ordering
Go to westboro.hotlunches.net
 Click on "Click Here to Register"
 Enter Access Code (all capitals):  WBHL
 Complete the rest of the registration form.  (Including your email address will ensure you receive reminder emails about hot lunch order deadlines and your child's hot lunch order for the upcoming week)
 Click the "Register Now" button at the bottom
 Follow the instructions to add each child in your family who attends Westboro Elementary  School
 Once all your child(ren) are registered, click on "Orders"
 Proceed to order hot lunch for your child(ren)
 If able to volunteer please click the volunteer box
 IMPORTANT INFORMATION- Please add all the students' names first, before making an order.  When entering your hot lunch orders, enter all your children's orders for all of the hot lunch order dates.  Once you have entered all the hot lunch orders for all your children then make payment.  You cannot edit or add to an order once you have logged out.
IT'S THAT EASY!
You can either pay with a credit card as a PayPal guest (Visa, MasterCard or Amex), or set up your own PayPal account. We will only accept hot lunch order payments through PayPal (www.paypal.com).  No cheque or cash payments will be accepted at any time. 
Not participating in hot lunch?
We encourage you to register even if your child does not participate so that you are able to receive emails and reminders about upcoming events from the Westboro Parents' Group.
Still have questions?
Feel free to email Heidi or Janel at westborohotlunches@gmail.com, if you have any questions or concerns.
Accessing Your Child's Report Card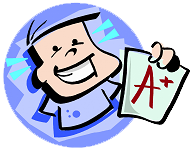 Learn more about digitally accessing your child's report card using your PowerSchool Parent Portal.
When Can My Child Start Kindergarten?
To register for kindergarten in the 2019-20 school year, your child must be five years old on or before Dec. 31, 2019. 
School Fees
Families are invoiced for school fees at the beginning of every school year. Fees are due within 30 days of the invoice date. The simplest, and most convenient, way to pay schools fees is by logging in to the PowerSchool Parent Portal and clicking on "Student Fees." If circumstances exist where you are unable to pay your students fees, you can apply to have fees waived by submitting an Application for a Waiver of Fees.
For more information:
EIPS fees and waivers
Westboro Elementary fees
Student Transportation fees
Stand As One
The students of Westboro Elementary School put their hearts into creating this special song and video that pays tribute to survivors of residential schools. We hope to spread the message of hope and love, and above all, encourage others to come together to "Stand as One" in our journey towards reconciliation.
Division News